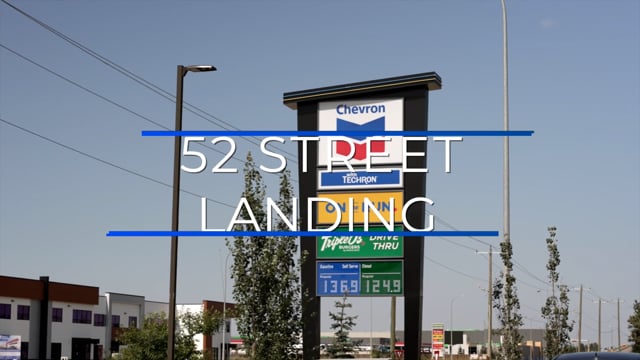 Calgary Retail For Lease
Brief summary overview of the 52nd Street Landing Development (52-SLD).
52-SLD is a 1.6 acre development, that will consist of approximately 14,100 sq.ft of retail and office tenants.  52-SLD has excellent exposure along 52nd Street SE, with more than 20,000 vehicles/day.  Convenient access to Stoney Trail Ring Road (to the east) via 114th Ave and Glenmore Trail (to the north).
The land use is I-G which allows a variety of discretionary uses; including Gas Bars, restaurants, convenience stores, and office.
BUSINESS PLAN: Anchor tenant secured.  In conversations with several tenants looking to lease 1,200 sq.ft to 5,000 sq.ft.