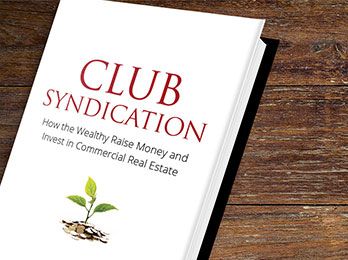 Download a free copy of my book Club Syndication
How The Wealthy Raise Money and Invest In Commercial Real Estate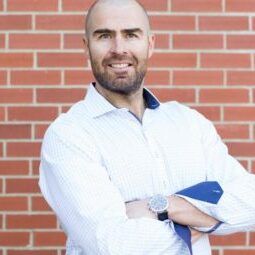 Shane Melanson: Principle, Melanson Developments, Host The Investing Advantage Podcast and Author, Club Syndication
Founded Melanson Development in 2008, after leaving a 6-figure corporate job.  Has completed $100M+ in personal real estate transactions and helped clients buy and sell more than a quarter billion.  
I moved to Calgary in '96, leaving a small town in northern AB, where I built logging roads in the summer to pay for university.  Got into real estate investing with my first fixer-upper in 2004, eventually getting into building houses, buying apartment buildings, developing retail, industrial and multifamily residential.  Every deal is a chance to learn something.  Now, I share these lessons on my podcast so you can invest with certainty and avoid some of the mistakes I made. 
Part of my journey in developing commercial real estate led me to becoming a partner with my General Contractor (Kalamoir Construction).  
I'm married (my wife is an amazing designer who helps on many of our commercial & multifamily developments), we have 3 kids who all play soccer.  
Current Commercial Real Estate Projects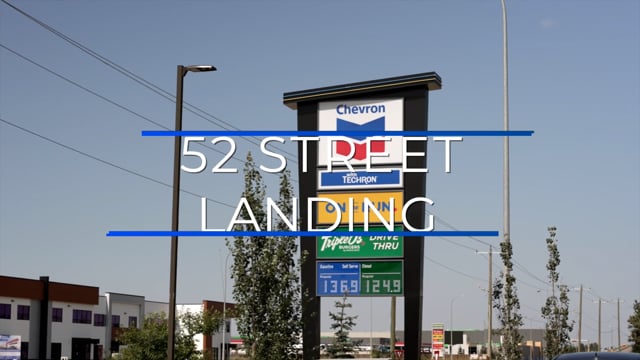 Current Retail Development at 5315 Dufferin Blvd SE, Calgary AB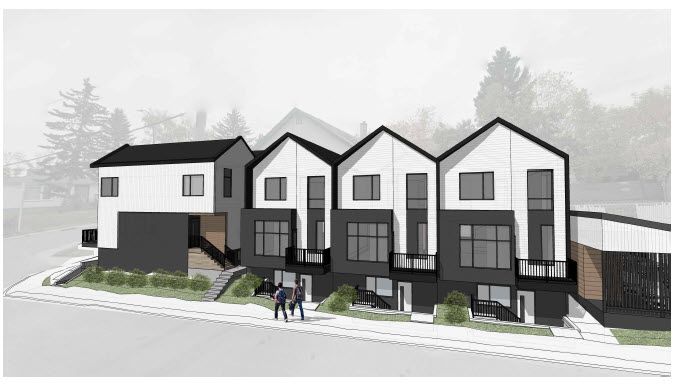 10 Unit Townhouse Development, Calgary AB | Completed Sept 2022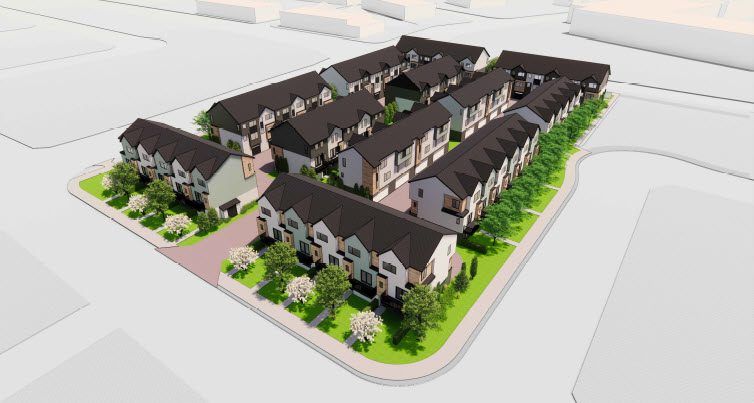 63 Unit Townhouse Development, Chestermere AB
Want to Start Investing in Commercial Real Estate?
My backstory... how I got started
I started like many Canadian real estate investors- looking for a way to replace my 6 figure income.
I moved to Calgary AB in 1996.  My first investment was in 2004, it was war time house with no basement or central heat.  I made many mistakes.  Learned from them and kept going.  Eventually I built a small portfolio of single family properties to rent.  Most properties generated a few hundred a month in cash flow.
I kept my fulltime job (as a Commercial Underwriter/Lender) and managed my real estate in evenings and weekends.  When I started, I was young, no family, so working long hours and weekends didn't bother me.
When the market shifted in 2008, I was forced to sell many of my properties.  It was my wake up call- investing solely for Market Appreciation was gambling.
Around this time I met my future father-in-law, a 40 year veteran developer and commercial real estate investor.  He showed me how to raise money and invest in value add commercial properties.
We would do 1-2 deals/year for ourselves and the rest of the time we helped  REIT's, Pension Funds and Wealthy Family Offices find value add properties.
Once in awhile a physician, engineer or business owner would ask for our help to invest in their first commercial property.  It was in working with these individuals that I saw a need to educate outsiders on how to invest safely.
Commercial real estate (CRE) is generally misunderstood by outsiders.  It's not uncommon for newbie investors to be taken advantage of by insiders.  Not understanding what I call the "Game of Commercial Real Estate" can be very expensive.  I've seen investors lose as much as $6,000,000 on a single property.
The Game, as it was taught to me, is about seeing the best deals first.  Not fighting in bid situations or buying 'market priced' deals.  You make money when you see an opportunity others are not aware of.
In 2019, I launched my podcast, The Investing Advantage and it quickly rose to being one of the top Investing Podcasts in Canada.  I have since written a book (Club Syndication) and created several training programs to help investors start investing in commercial real estate like the wealthy.  To learn more about investing in commercial properties, click the link below.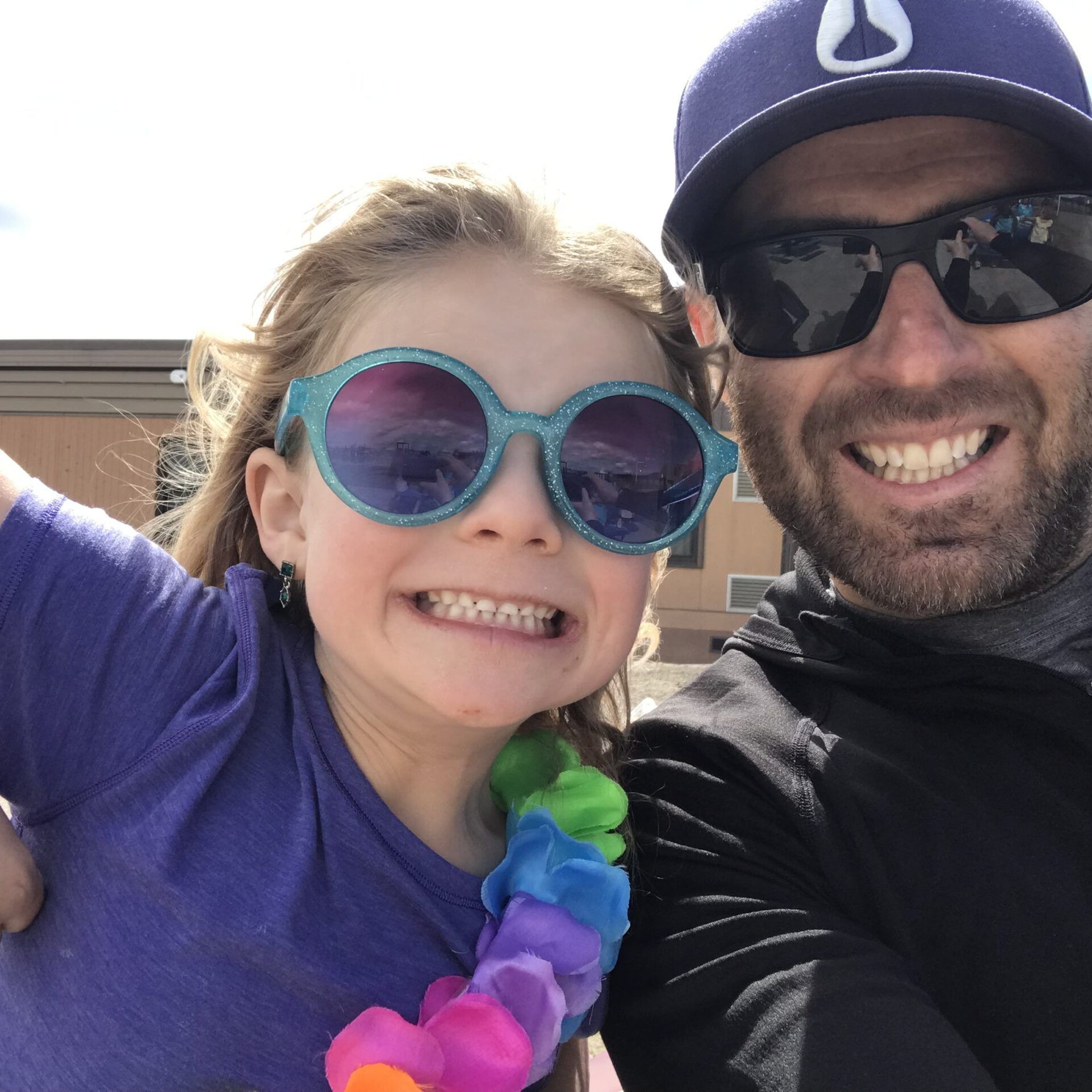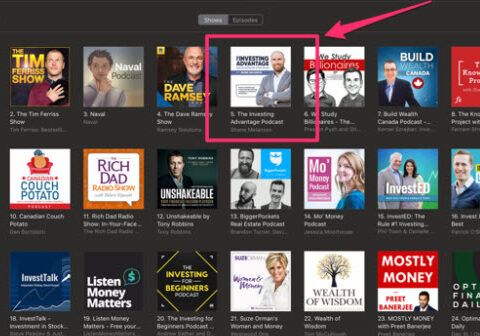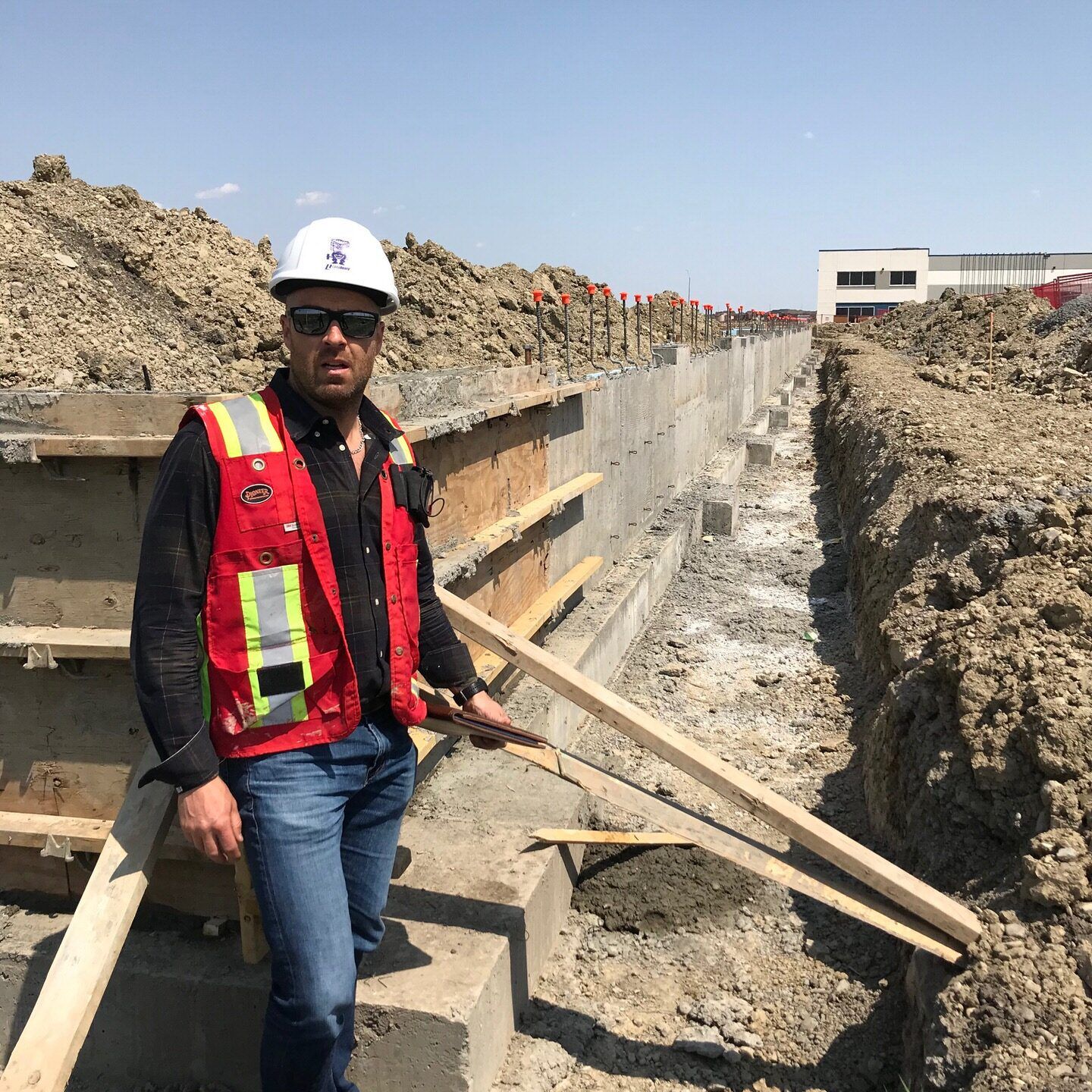 Case Study: How Dan Replaced a multi-6 Figure/Year Income with 1 Commercial Property
How Dan Bought His First Commercial Property in 4 Months
Replacing a 6-figure income with just one commercial property?
My Most Popular Article Shared on Linkedin
The Story of Ron and Donald
Why some real estate investors struggle and never seem to get started...
The Investing
Advantage Podcast
Devoted to Canadian Real Estate Investors who are stuck trading time for money replace their income. The GOAL of this podcast is to help you start living life on your terms. And the best way to do that is to eliminate any FINANCIAL worries by taking responsibility for your money and how it's invested.


Kind Words From My Private Real Estate Investing Clients
Shane is one of the few people in this industry who I feel I can really trust- amazing information, no bs, and always authentic.
Appreciate you Shane, for dropping knowledge as always. I'm a rookie investor, but feeling more and more confident by the day.
Niyi Sobo
I'm Not You - Former NFL Running Back | Mindset Coach
Shane's latest book (Club Syndication) is a great helicopter tour of the complex and scary world of investing in commercial real estate.
Shane's tips are simple, but poignant, and his transparency and genuine desire to help other sis refreshing in today's business world.
A fast and simple read for anyone looking to diversify their investment portfolio or begin focusing on commercial real estate investments.
Entrepreneur - Insite Performance
Many thanks Shane for your hard work on this project.
It's certainly a great learning experience, especially on our first commercial property. We're extremely lucky to have such experienced team working with us, without your help and guidance we would definitely be lost and not able to pull it off.
Please accept our sincere appreciation to you, words cannot describe our gratitude but thank you is indeed from the bottom of our hearts.

I've been watching Shane's Facebook videos and it has taken me on to a whole new investing path that I had no idea existed.
He is very clear and systematic in his approach. He doesn't tease you with just enough information for you to need to go buy his material to get a full understand.
I would advise you to listen to the podcast now and start learning a new way to invest.

Business Owner: Grand Realty | Real Estate Investor