How to Invest Passively in CRE or Multifamily
This is designed for the busy professional or business owner who wants to learn how to invest in Commercial or Multifamily properties passively.  You will learn how to underwrite deals, what to look out for in an investment and how to find quality partners.  You will have access to me and the community of investors. Clarify which market to invest in, how to find the right properties and best investment teams.
Learn How to Invest Passively in Commercial & Multifamily Properties
Commercial Real Estate Syndication Mastery
6 Month Commercial Real Estate Investing Program.  You'll learn what I call the "Game of Commercial Real Estate Investing" following my proprietary 5 Step process for Finding Properties, Raising Capital and building the team around you to help you execute your plan.  This is designed for active real estate investors who want to scale into Multifamily or Commercial Properties.
Learn More about the 6 Month Club Syndication Program
Investing in Calgary - Brokerage Services
If you want my help to invest in multifamily or commercial properties here in Calgary AB, I can help. I take on a small group of investors who want to own income producing real estate in Calgary and personally guide you (as the Broker) from finding, negotiating and closing the properties.  Helping you identify the right properties that suit your investment criteria. Ideally suited for investors with a minimum of $500,000 to invest now.
Commercial Brokerage Services with Shane and Team
Your Guide to Investing in Commercial Real Estate
Over the past 12 years, I've helped real estate investors buy and sell more than $260,000,000 in properties.  I am still an active real estate investor and developer, with more than $70,000,000 in transactions.
The training, support and community is designed to help investors safely get into the "Game of Commercial Real Estate".
Many clients (Physicians, Dentists, IT Professionals, Business Owners) come to me because they are tired of making a few hundred dollars a month with smaller residential properties.  Owning single family rentals is ok when the market is going up 10%/year and you don't care about the low cashflow.  But, if you want to replace a 6 figure income- you want passive cash flow.  And, this is what Income Producing Properties do.  You buy them on the basis of the cash flow (not for appreciation).
There are really two main groups of people I help:
Active Real Estate Investors: who want to learn how to find properties, raise capital and essentially do what I do.  Which is, own Commercial Properties. This is not for New Real Estate Investors. Typically, you've invested in 5 or more properties.
Passive Investors: you are busy and just want to invest in the right properties and team.  But, you want to understand where to invest.  Who to trust and how to evaluate a deal.  Many of the top Syndication Groups, only want educated investors in their deals.  For many reasons, but the biggest is that they have proper expectations and understand CRE is a long game.  It is not get rich quick.
For both Passive and Active Investors, you will learn the "Game of Commercial Real Estate" through my 5 Step Club Syndication Retirement Roadmap.  Converting your high income and net worth into passive income through commercial real estate ownership.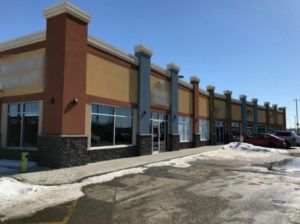 When I first met Dan, he was a successful Physician, working hard and earning a nice mid 6 figure income from his practice.  From the outside, it looked like Dan's life was pretty good.  Nice house, secure job, wife and 3 beautiful girls.
But, in our first meeting, I could tell something was bothering him.  Dan shared with me that he was tired of working so hard.  He was a prudent saver and wasn't into flashy things.  He just wanted to have more time with his wife, 3 girls and to pursue his passion, training and competing in Triathlons. 
Up to this point in life, about 95% of his investments were in the market, which made him nervous. 
He wanted a more tangible place to invest which gave him more control over his money.
In the past year, he attend a real estate investment seminar and decided to follow their advice.  He went out, bought an up-down duplex.  Renting out the upstairs an basement suits separately. 
The goal was to get his first property and then, 50 more over the next 3-5 years to replace his income (50 homes x $300/month = $15,000/month).
Within six months of owning the property, he was second guessing this plan. 
First, the property wasn't always full. 

And, he found it difficult to find a quality property manager who would give him the attention he needed to fill the vacancy or deal with tenant issues. 

Dan already had a job that kept him busy- the entire goal of investing in real estate was to give him more time, not less.
Needless to say, he expressed his frustration and didn't see a clear path on how to leverage the income and savings he had to one to replace his practice income. 
When I meet with clients like Dan and his wife, I always start by asking a series of questions.  I want to understand what success for Dan looked like.
"Shane, I want a safe place to invest my money so one day I no longer have to go into the office.  I want to stop trading time for money.   I'm tired of relying on my practice to provide for my family".
Dan didn't feel comfortable with only 1 source of income for his family.  He wanted to have additional streams of revenue that didn't rely on him. 
His stock investments were ok, but too volatile and unpredictable.  His rental property was far from generating any meaningful cash flow.  
With a clear target (replace his $15,000/month in income) and understanding he was a busy professional, we made a short list of the types of properties that made the most sense 
Step 1. A Roadmap - a clear investing plan specific for Dan.
Step 2. The Playbook- what type of properties to focus on.  How to win in the game of investing in Commercial Real Estate.
Step 3. Action - get out and find the right property for his unique situation.
If you're new to investing in commercial or multifamily properties, the learning curve is pretty steep at first.  Many single family (SFRs) real estate investors I help, don't really understand the main differences between commercial and residential.  
Probably the biggest shock- is that there are only a few commercial brokers who really control and influence the inventory of properties for sale.  There isn't a central MLS for commercial properties.  And, when you call a broker for the first time, they spend more time vetting you, than you asking questions.  
I helped Dan understand the world of commercial real estate.  Gave him proper expectations on what to expect.  Helped him get everything in order, so that when we found a property that he liked, to be able to act with urgency. 
Because, in the world of commercial properties, while far less competition, those in the game, move quick.  The ability to generate $15,000/month in cash flow from a single property attracts quality investors.  
The reason Dan was uniquely positioned to invest in commercial properties was based on a few things.
He earned a solid 6 figure income - which meant that he had savings for the down payment.
2nd. He was patient and persistent.  It took us about 4 months from the time we started to find the right property for him.  Some clients it takes longer, others, luck out and we find a property in a few weeks (like Chris).Dan made a commitment to invest in a commercial property.  He didn't waffle or go back and forth for months with me.  He said, I'm going to do this and you're the person to help me Shane. This level of commitment served him well.  Too often, new commercial investors dabble.  Brokers and sellers have seen this type of investor before.  The residential investor who wants to get into commercial, but as soon as things get uncomfortable or tough- they bail.  And, deal certainty (buyers agility to close) is the biggest risk sellers and brokers fear with new commercial investors.
I positioned Dan, a new investor, as a credible buyer that brokers and sellers should pay attention to.  His financial affluence and status was leveraged to access properties very few in the world could.  Taking advantage of his high income to find a great cash flowing commercial property instead of competing with the masses on rental houses.  

For Dan, Stability and Predictability were most important.
He didn't have the time or expertise to do a heavy value add commercial property.  Dan's goal was pretty straight forward - find a property that could replace his income and put his girls through elite US colleges.
The goal: find One Property Big Enough.
Four months later, I helped him find and close on a solid commercial property delivering exceptional 11%/year returns.  IMPORTANT NOTE: Dan had approx. 30% equity to close on the deal.
He could have closed on a smaller deal- but, he liked this property and decided to invest a good portion of his savings into it.
This 1 property now pays him $24,400/month.
Five long term tenants paying him a combined $24,400/month plus all his bills; property taxes, insurance and covers a professional property manager.  Dan has a mortgage on this property, so his take home is not $24,400.  This property does generate a solid 5 figures a month. *This assumes no appreciation and just rental steps/bumps.  A rental bump are predetermined rental increases already agreed to in the leases.
One investment goes a long way to getting Dan to retirement and paying his girl's college tuition.  Dan's on his way to doing this again with his second commercial property.  This was the result of following the process and framework of finding the right commercial property in the right location at the right time.
Was it easy?
Depends on how you define 'easy'.
Dan spent 12+ years in university to develop the skillset to earn a 6 figures as a physician.  In 4 months, 2-3 hours a week, Dan  developed a new skillset to invest in commercial real estate, that, when paid off, will replace his income.
He could have tried to do it on his own- but he saw the value in having someone with experience guide him.  He didn't learn to be a physician watching YouTube or listening to podcasts.  No different in the world of commercial real estate.  He wanted a guide, who'd helped people before, transact hundreds of millions.  Was an investor himself.  And, understood the step-by-step process to invest in commercial real estate.  What to look for in a property?  What to look for in the leases?  How to secure the debt?
Dan's email to me (some of private information has been blurred out for privacy)
The question you might be asking now- great for Dan, but will this work for me?
Dan was nervous at first.
Commercial real estate can be intimidating.  Bigger numbers.  Sophisticated sellers, lenders, tenants.
Where do you start?  How do you actually do your first deal?  Find a well located commercial property with strong tenants big enough to afford a professional property manager.
The best commercial properties are not typically listed on MLS and rarely hit the market.
Investing in CRE is a relationship game.
The first thing we needed to do was establish Dan as a credible buyer (not hard to do when you understand what sellers and brokers are looking for- deal certainty).  Then, we built his team- commercial broker, lender, lawyer etc.
Within 4 months, he had his first commercial property.  That was Dan's plan.
Your plan will be different.  No two clients have the same needs and wants.
Some clients tell me they just want $6,000/month to cover their living expenses.  So, we design a custom plan to fit their circumstances.  An investing strategy and plan specific to you, based on what you'd like to achieve, and where you're starting from today.
Other investors want to move faster.  They want to use my 'Stair Step Method', add value, and either sell or refinance to move into larger properties.
Too many people of the social elite go to investment seminars designed to help the masses, get to an ok retirement… someday.  Financial advice from people who specialize in helping average people invest their money is not likely to produce the real wealth you're after.  There's a gap in the market today, to help real estate investors with good incomes scale into commercial or multifamily properties.
You earn a great income that affords you certain advantages and opens the door to huge opportunities, especially in areas like commercial real estate.
The solution I commonly advise my affluent clients earning multiple 6-figure incomes is commercial real estate. (NOTE- I am not a financial planner or wealth advisor.  My only specialty is in finding, raising capital and investing in commercial and multifamily properties.)
I helped Tim start investing first passively in other people's deals, then his own.  He accomplished this in under 12 months ->>
Here's why:
If you're earning more than $200,000/year you have a distinct advantage to creating substantial net worth.  If you have savings of more than $250,000 to invest then it's possible to get into commercial properties.
The commercial market is poorly understood by many, which allows for attractive risk adjusted returns.  Those that have the financial affluence, especially with the right advice in markets of imperfect data, have the ability to make unparalleled profits.
And because commercial real estate is large enough, one property, in the right location can replace a 6-figure income.
If you'd like details on how to work with me, there are several options below:
Coaching | Brokerage | Investing Passively
Access to a coach who's helped real estate investors make 7 and 8 figures on a single property* (not common and please don't think it happens everyday).
Proven, step-by-step training on finding the right properties, in the right locations at the right time.
How to raise capital from accredited investors
A clear, custom "Action Plan" - so you always know the best way to move the needle in your investing business
Not For Beginners: You must meet the criteria mentioned in the FAQ below.
6 Month Club Syndication Coaching Program
Coaching Services: The focus is to help busy professionals and business owners earning high income transition to Investors. So you no longer trading time for money- your money is working for you. This is suited for investors in Canada looking to actively invest in commercial real estate. You want someone to guide you through the process, who isn't conflicted with incentives (earning a commission for selling you a property).
How?
As a real estate coach I show you how take control over where your money is invested. You will have a clear road map on how to invest to create the net worth you require in retirement.
The Club Syndication Program is divided into 3 Phases:
Phase 1: The Plan (For Both Active and Passive Investors)
What will you have when you're done?
On completion of Phase One you will have developed a customized Commercial Real Estate Investing Plan.
This will serve as your Investing Roadmap.  Aligning your vision to the right type of Investments.
You will have a clear Investing Roadmap based on where you're at and where you would like to be in the time you set out.
Avoid the Biggest Mistake- chasing deals and being an opportunist
You will understand the Game of Investing in Commercial Real Estate
You will have 1 Business Model so you're selecting the best properties suited for you- located in right city, with the returns that will help you reach your goals.
Finish Line: You have successfully completed Stage One, The Plan when you successfully complete your One Page 7 Figure Commercial Real Estate Investing Roadmap.  This will serve as your custom guide to successfully compliment (in the short term) and eventually replace your single source of income.
Prize: You have clarity on what your real estate investing will do for you.  You have a clear vision for why you're investing.
You have the confidence to act decisively and stay focused on the right properties that align with your vision.
Timeframe is 1 week.
Phase Two. The Playbook- How To Find and Finance Your First Property (if required, How to Raise Capital)
Take The Plan you created and apply it to finding the right property and raising capital. What will you have when you're done?
On completion of Stage Two you will have:
A. Programmatic Investor: (Both Active and Passive Investors)
Mastered what I call my SafeLine to Investing in CRE.
You will know how to find properties, both on and off market.
You'll be a strategic investor with confidence
You will know how to underwrite and complete financial analysis on commercial properties (in 5 minutes)- including my personal excel files to underwrite deals.
Checklists and Worksheets to find the right properties in the right locations (and which properties to stay away from)
You will speak the language of Commercial real estate so industry professionals treat you like an insider
How to conduct Due Diligence (using my 3 Phase DD System)
How to submit Offers to Purchase
You will have a Playbook for setting up your first deal
Building your Dream Team to help you find and manage your property
Optimizing your property for maximum returns.
Planning your Exit early - so you know who the logical buyer is
7 Figure Pitch Deck to Start Raising Capital (For Active Investors):
Provide you the same tools I use to raise capital.
The PowerPoint Presentation I used for my last 3 Pitch Decks, each raising $2.1M, $2.7M and $6.5M).
Sample GP/LP agreement-  **You still require a lawyer and accountant-  but you'll have access to the same capital raising agreements to use as templates. I've paid as much as 15k for a LP/GP agreement. So, you can streamline the process.
How to structure deals
My Four Part Framework to build your Dream 20 investors.
Who to target, what to say, how to approach them and how to continue to communicate.
How to market and position yourself as a credible and trusted authority worth investing in. Building trust starts early.
Access to my 30 Day Capital Raising Plan. When I start talking to partners. What I send. Where I meet. It's the same framework and step by step model to use. From finding to raising money to executing.
I'll help you refine your presentation and how you communicate your deals to investors. So you have confidence and your investors feel privileged to be part of it (without using old sales tactics).
How to speak with Lenders and Mortgage Brokers to secure the Debt
Why that's important: it is critical you understand the foundational rules of the game to properly prepare yourself to strategically interact with the player: Commercial Brokers, lenders, lawyers, and property managers.
Most investors new to commercial real estate, find out quickly there's a big difference between CRE and residential.  In most cases, a Commercial Broker will be representing both Buyer and Seller.  The brokers job is to close the deal.  There is a higher level of sophistication expected for buyer and seller.  If you're new to the world of CRE, it is advisable to have someone on your side, to guide you through your first transaction.  You don't want to be 'dumb money'.
When you understand the rules of the game, how to interact with the players and analyze properties- you'll be more in control of the deal.  Actively managing risk vs. reacting to those only too eager to take advantage of uninformed, neophyte investors.
Raising Money is all about confidence.  Confidence comes from Competence.  The more competent an investor you are (understanding the rules of the game), the faster you can raise money from investors.
Finish Line: You are ready to invest in your first Commercial Property,  one that fits your Investment Plan
Prize: You have confidence on what to look for as you begin touring deals.  You will have your first mock investor presentation (Pitch Deck) to show prospective investors.
Timeframe: approximately 9 weeks
Phase Three: Implementation (Becoming a Player) -  Close on Your First Commercial Property
This is ongoing support to help you develop the skills and behaviors to achieve your goals.  What will you have when you're done?
Active Investors: On completion of Phase Three you will have an Accepted Purchase and Sale Agreement for your first commercial deal.
Passive Investors: on completion of Phase three, you will have a commercial or multifamily investment opportunity you want to invest in passively.
You will have a proven step by step Commercial Real Estate Acquisition process and a plan to close your first Commercial property.  This includes a Pitch Deck to raise enough money to close your deal (a combination of both debt and equity).
Why that's important: so you maintain control of the entire process.  What you'll quickly discover is that there are too many 'hats' to wear investing in commercial real estate.  It's not your job to be an expert at all of them.
It is your job to manage and oversee the team you put in place.  This is how the most successful investors buy properties.  They find the right people to help them and then drive the deal forward.
Because no two deals are the same, you will have real time access to me (email/text) and the network of other investors, embarking on their journeys, to help guide you through the process of your first deal.
Finish Line: You have a Firm, Unconditional Offer on a Commercial Property.
Prize: You are ready to close on the property and are now officially in the game of investing in commercial real estate.  Congratulations, you are now a Player.
Timeframe: up to 6 months
There are many options you have for 'coaching' in the world of investing in real estate.  Many, charging $25,000, $50,000 and $100,000+/year to belong.
My coaching philosophy is different.  I'd rather you invest your money into a deal than pay $50,000 to learn how to invest.
Obviously, there needs to be compensation for the time invested in helping someone through this journey to their first commercial property.  And, as you'll see when you work with me- I'm more interested in developing partners and a network of like minded investors.
Which is why there are 2 options to work with me.  Both, focused on helping you achieve the goal of Investing in Commercial or Multifamily Properties Safely.
Two Options to Join the Club Syndication Program:
Active Investors: All 3 Phases above.  Everything Passive Investors receive Plus:
Access to Shane - via email while working through deals.
Intensive Active Members only bi-weekly calls and deal reviews
Capital Raising guidance and Pitch Deck Review.
Ideally suited for: real estate investors who have a minimum $250,000 to invest.
Are looking at commercial or multifamily properties now.  You want to own a commercial property- but you're missing a few key pieces of the puzzle to pull the trigger.
How do you underwrite these properties, what is a good investment, how do you finance, how do you raise capital.  You are looking for speed and my help to execute on a property in the next 3-6 months.
Investment Payable:
50% ($7,800 CAD) due to start and;
50% ($7,800 CAD) once you close your first commercial property (at your discretion).
Passive Investors: Access to Phase 1 and 2 above.  You belong to the community with other active and passive investors.  If you decide at any time during the 6 month program that you'd like to be an Active Investor, you are welcome to upgrade at the prorated difference (provided there is availability).
Ideally suited for: real estate investors with more money than time ($500,000+) and looking to invest safely in other people's commercial deals.  You want to understand the Game of Commercial Real Estate - develop a plan and strategy to buy your first property.
Investment: $2,500 CAD for 6 Months
The goal of the coaching is to give you the guidance, tools and community to make smarter investing decisions.  Working with a seasoned investor, with no incentive to push you into any deal.
You want honest feedback because in the world of Commercial and Multifamily properties a mistake can be in the hundreds of thousands and millions.
For some clients I've worked with, often the best advice is to pass on the wrong deal.  This has saved investors the potential of losing millions and years in a property you can't sell.  Investing in CRE and Multifamily, you only need 1 or 2 well located properties with potential to increase the value to replace a 6 figure income.
By Application Only and not accepting new Active Members at this time.  To get on wait list, please email [email protected] with subject "Club Syndication Coaching"
** I reserve the right to change prices, terms and number of clients I allow into the program. 
The Club Syndication™ Commercial Real Estate Program participants have access to skills, accountability, and mentorship for 6 months:
1.   Quick Start Launch Call
In the first Phase, we help you identify your Investing Vision (1 Page Roadmap).  We give you access to my proprietary Investment Assessment From along with Commercial Real Estate Investing Blueprint Template.
This will be done in a Quick Start Launch Call.  Details will be sent upon receipt of Initial Payment.
2.   Learning Center
I have created a Training Platform that takes you through each investing milestone, at your own pace to become a Confident Commercial Real Estate Investor.  Each Stage has multiple video training units along with assignments.
The assignment are not difficult.  They are designed to give you crystal clarity to help you focus on what you want and why.  Then, to give you the awareness of what is required to invest.  East step builds on the next - and when you're done (usually in 9 weeks) you'll be prepared to invest in your first or next commercial or multifamily property.  The coaching is 6 months- but you will have access to online training for 12 months.
3.   Group Coaching Calls
Every month, there are multiple opportunities to be mentored by Shane Melanson including a monthly Group Coaching Call.  The group call is both Training and Deal Reviews.
For Active Investors: you will also have 2 additional monthly calls.  This is specifically to help you active investors looking to raise capital, negotiate deals, underwrite properties and get real time feedback.
For Passive Investors: you'll have access to the recordings of the Training Calls.
Calls are held on the first three Thursdays of each month.  (I reserve the right to change the training days per my schedule and the collective group)
Currently, each call will be held via Zoom video conferencing and all recordings are uploaded in the Learning Center so you can refer back when you have a question or if you miss a call.
 4.   Real-Time Feedback
ACTIVE Investors will have access to Shane using email and text throughout the program.
Not only will Shane and his team be able to answer your questions, but you'll be able to leverage help from other investors who may be further along in the program than you. Either way, you will have help at your fingertips when you need.
PASSIVE Investors- you are welcome to submit deals and on the monthly calls, Shane will open it up for questions.
commercial real estate consulting Q&A
Question: "Shane, why are you doing this?  Why not just focus on doing your own commercial deals?"
Answer: There are several reasons I do this.
First, because coaching makes me a better investor.  The investors I work with ask great questions. They show my deals I haven't seen and in some cases create new partnerships.  Learning about what is going on in other parts of Canada allows me to make better investing decisions for my own deals.
For this reason I'm very careful on who I let into the program.  It's no for Get Rich Quick.  This is about building long term wealth through tangible cash flowing assets.
The other reason is, some great partnerships come from my group.  I am currently working with two members who have gone through the coaching and potentially partnering on their deals.  It doesn't happen for everyone, but in some cases where it makes sense.
Commercial Real Estate is a relationship business.  The more quality relationships you (and I) have - the more successful we are.
Question: "Do I get to work with Shane personally- or do I get someone who Shane has trained?"
Answer: You get me. At this time, I'm the only person who is consulting clients. Which is why, I'm limiting the number of clients at anyone time. The groups are kept small enough that you get the attention you require to help you invest safely.
Question: "What if I don't have millions to invest- how do I even get started investing in commercial properties?"
Answer: You don't need millions of your own money. I have one client who purchased a $180,000 commercial property and, once he fills the property with tenants, will be worth (conservatively) $950,000 - $1,100,000. Do these deals come along everyday?
Depends on your market- but yes, in any market, you can find opportunities and not all commercial deals are millions.
If you want to scale into larger properties (my specialty) I'll show you how to leverage "Other People's Money" to invest. And, how to find the right type of properties that investors want to invest in.
For a reference point- you should have a minimum of $100,000 to start (most clients coming in have $250,000+).  If you have less equity than this, my program is not for you.
Question: "What if I'm just getting started- and I don't have any experience investing. Is anyone really going to invest with me?"
Answer: Most of my clients have never invested in real estate before. You don't need to have 10 single family houses under your belt to be successful in commercial real estate.
This is what Phase 1 of the coaching is all about.  How to Create your Plan, then understand the Rules of the Game, build your DREAM TEAM to add credibility to your deals.
When you work with me- there's an opportunity to leverage my connections and credibility (provided you follow my advice and specific requirements).
Some investors find that investing passively is a great way to learn the game without having to invest the time to find properties and do all the heavy lifting of an Active Investor.
Question: "I'm too busy to do this work- I just want to invest in commercial real estate with someone I can trust. Can't I just give you or someone like you money to invest?"
Answer: This is really for the Passive Investor.  You can just invest with someone like me- however, my goal is to have you fully aware of what you're investing in.
Most sophisticated and credible syndicators want sophisticated investors in their deals. Why? Because they don't want the risk of having newbie investors that don't fully understand the deal.  These investors generally take up a lot of time and require hand holding throughout the process.  Busy syndicators are happy to answer questions- however, the value they bring is through finding and executing deals.  So, if they spend all day talking to Limited Partners, they take their eye of the ball.   A knowledgeable investor is a great investor.
Question: "Shane, I don't even know where to start to find deals- what do I do first?"
Answer: Investing in Value Add Commercial Real Estate is a Process. There is a very clear 5 Step Framework I use to find, finance and fix the properties. When you work with me, I walk you through that process and show you how to get started- step 1,2,3 etc.
If you live in Calgary or, are willing to invest in Calgary- you may want to consider using my Brokerage services.  This is where I walk you through the entire process from start to finish. You can leverage my contacts and relationships.  If you want to invest in Calgary, in most cases, I suggest you have minimum $500,000 in equity (as most commercial properties would be north of $2,000,000).  Currently Not accepting Brokerage Clients.
Desired Outcomes for Your Skill Development
Create a clear net worth target and recurring monthly cash flow goal

Craft your go to market plan for identifying the right properties and locations to invest in.

How to acquire your first or next commercial property

Developing your Branding Strategy to attract the right properties to you.

Designing your financing system - securing both debt and equity.

How to manage your property with professional help, and less than 90 minutes/month
Next Steps: click on the Apply Now button below.
You know the investment in the program and what is included.
Before accepting anyone into the program, I like to have a short 15 min call.  This is to make sure that expectations are aligned and there's a fit.
If you're a Passive Investor: click the button below and schedule a time to talk.
If you're an Active investor and you'd like to participate in the next Enrollment of the The Club Syndication™ Program- please click the link below to schedule a time to discuss with Shane.  I limit the number of Active investors I take on because I can only handle so many.  I need to b sure I'm working with investors I believe can get results for and will enjoy working with.
If you've read this far and would like to discuss details on the program, click the link below to schedule a 15 minute call with me.
It's not a sales call because you already understand what's included and the investment.
The call is to do 2 things:
clarify any questions you might have and
For me to make sure I can help you achieve your goals.
The call is help you (and me) determine if the program is a good fit. Not everyone that comes to me is accepted. The reality is, my style of investing and the people I work with must be a good fit.
What you can expect on the call:
We will talk about where you're at now and what you'd like to accomplish.
If it looks like there is a fit and I can help you- I'll tell you how that would look like. If it's not a fit, then I may suggest some free resources for you to help you along.
If you're serious about investing in commercial real estate schedule a call below.
Commercial Brokerage Services:
If you are committed and want to invest in commercial properties located in Calgary AB, I can help. For many of my clients, they have invested in residential real estate in the past and now looking to buy their first commercial property.
I help you identify the right properties that suit your investment criteria. This is ideally suited for investors with a minimum of $500,000 to invest now.  Not accepting new Brokerage Clients now.
You are a business owner in Calgary and looking to purchase or develop your own commercial property. Owning or developing your own building can be a great way to build wealth when done right.
Having developed industrial and retail properties, my experience and team can help you from start to finish.  From determining if you should buy an existing building or design and develop your own. This is not a simple decision and generally requires in depth look at your business, how fast you're growing and how much space you need. This is ideally suited for business owners with a minimum of $1,000,000 and 12-18 months to find the right property.
The investments, income and revenue stated above are my personal figures.  Please understand my results are not typical and I'm not implying you'll duplicate them (or do anything for that matter).  I have the benefit of practicing commercial real estate marketing for 12+ years and have a solid network as a result.  The average person who buys any "how to" information gets little to no results.  I'm using these references for example purposes only. Your results will vary and depend on many factors... including not limited to your background, experience and work ethic.  All business and investing entails risk as well as massive and consistent action and effort.  If you're not willing to accept that, please DO NOT INVEST IN COMMERCIAL PROPERTIES.